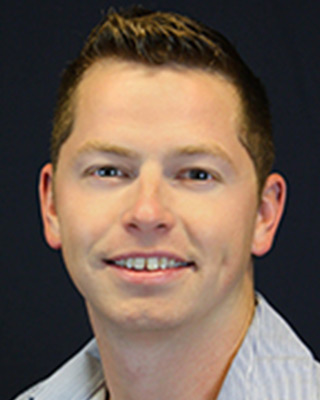 Matthew Carroll
Chief Operating Executive
Start Date: 8/15/2002
Personal Highlights
I grew up just outside of the Quad Cities in a small town called LeClaire Iowa. Since then I have purchased a home in Bettendorf Iowa where I have lived for the last 12 years. Back in 2002 I was hired as a back waiter at the age of 16. From there I worked my way up to a server in which I excelled in for 4 years until I was advanced to bartender. As a bartender I acquired a high level of knowledge in liquor, beer and wine. I used this knowledge to bring my own Ideas to the table and used them in the opening of the J-Bar, Thunder Bay re-launch, martini shake off, wedding shows, caterings, banquets and the creation of many new and innovative cocktail menus. In 2011 I was asked to Manage part time, witch by mid 2014 I was the Assistant Chief Operating Executive. In 2016 I began to grow interest in the Johnny's Brand and January of 2017 I move into the Johnny's family where I had an amazing 4 years. After a crazy 2020 Thunder Bay was calling my name again and I was asked to take on the Chief Operating Executive position! It has been an amazing journey from a 16yo back waiter to a now 35yo General Manager. Even After 20 years with HOA I am honored and excited to continue my journey. Time to make 2021 an amazing year!
Daniel O'Hanlon
Executive Chef
Start Date: 3/7/2022
Personal Highlights
When I am not at work I am spending time with family and friends. I have been a musician poet and storyteller my whole life and spend a lot of my free time composing music and doing art. I also perform stand-up comedy on occasion and I love to do karaoke! Family is very important to me, my wife Kristi is such a huge support to me and my stepchildren and our two dachshunds Ollie and Odie. I love to play gran turismo on ps4 it's a great way to wind down after a busy service. I used to race motorcycles but stopped that after a big crash in 2002 but I still love motorcycles. I also tend to cook for family a lot, we have big cook outs during the summer where everyone comes and enjoys each other's company. I'm absolutely delighted to be a part of Heart of America and Thunder Bay Grille . Its perfect for me, I feel like I am at home at last!
Jose Cruz
Back Of House Executive
Start Date: 6/1/2018
Personal Highlights
When I'm not working I spend most of my time with my family. I have a 12 year old 10 and 1 year old. We love the outdoors and amusement parks.