Tracy Bush
Chief Operating Executive
Start Date: 8/1/1996
Tricia Vanderboom
Front-Of-House Executive
Start Date: 5/9/2003
Personal Highlights
When I am not at work, I am spending time with family and friends. I love all sports, but typically listen to them on the radio so I'm not sitting idle. My favorite time of year is summer because my family tries to get to the Dells at least 4 times a year.
Grace Ann Cole
Front-Of-House Executive
Start Date: 9/15/2019
Personal Highlights
In my spare time, if I am not with my family, I enjoy crafting and refinishing furniture at home with my two cats Puss & Boots.
Kandy Smolinski
Front-Of-House Executive
Start Date: 11/22/22
Personal Highlights
This year I became a "Glam-Ma" for the 1st time to my beautiful granddaughter (I can't say "grandma") yet. I have 3 amazing sons. They are 34, 27, & 16yrs in age. I enjoy spending time with them and going on family vacations when we get the chance. I love to take long walks around the lakes with my 4lbs Tea Cup Yorkie named Bella. We have a cottage on a lake in Three Lakes WI. When we have time to get up there in the summer, I like to go fishing for Walleye, doing water sports, & relaxing. In the winter we try and get snowmobiling in if time allows.
Derek Fitts
Back-Of-House Executive
Start Date: 10/29/2022
Personal Highlights
I coming to be the best in my culinary career.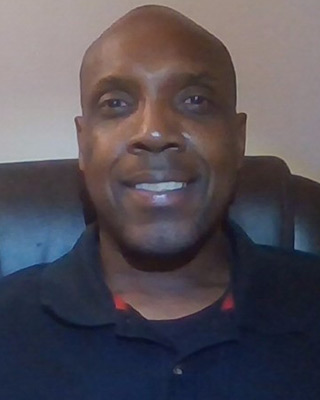 James Matlock
Back-Of-House Executive
Start Date: 8/3/2022
Personal Highlights
I have been married to my lovely wife, Heidi for 19 years, and we have 2 adorable children, our son, Jackson, 17 years old and our daughter, Jayden, 13 years old. And we also have an additional family member, our 2yr old lab/shepherd mix rescue dog, whom we love very much. When I'm not at work I enjoy time with family, watching football, GO PACK! and basketball, GO BUCKS! We enjoy fishing, swimming, going to the movies and enjoy exploring new restaurants, whenever possible.
Mitchell Boville
Back-Of-House Executive
Start Date: 7/7/2010
Personal Highlights
When I'm not working, I like to go golfing with a couple buddies, hiking, fishing, and spending time with all the animals at my house (2 cats and 2 dogs). Other things I do in my spare time is go to the gym and hang out with friends and family whenever the opportunity presents itself!