Shaun Goldsworth
Managing Director
Start Date: 8/26/2006
Personal Highlights
Shaun has been married for over 15 years to his wonderful wife Karen Goldsworth (those that know him…. know that he is known in Des Moines as the husband of Karen Goldsworth), they have three wonderful kids…. boy, girl, boy.
Decker, Charlie, Landry. They all enjoy boating at Lake Red Rock with their friends. Another part of the family is their giant chocolate labradoodle named Baxter. 
Jaicee Magnani
Assistant Director
Start Date: 4/22/2021
Personal Highlights
When I'm not at work I enjoy playing tennis and golf or taking naps with my cat, Loki.
Korey Rogne
Assistant Director
Start Date: 8/3/2021
Personal Highlights
I'm a workaholic. I'm used to running the show alone, so this new opportunity will be a bit of an adjustment for me. But I'm a patient man and willing to learn anything I can. I was raised in a military household, so apologies in advance. I'm new to Des Moines, so aside from work, my main focus will be meeting new people and having a support system. I enjoy grabbing a drink and watching literally any sport. I'm shy but also charismatic. Kind of 2 halves of the same coin in a lot of different ways. Iowa Hawkeyes, Minnesota Vikings, and San Antonio Spurs all the way.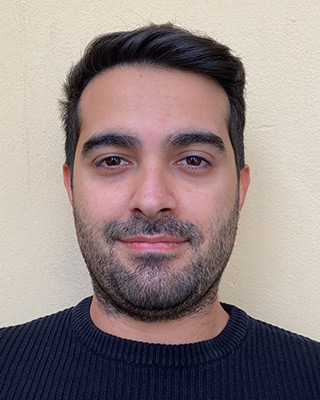 Emanuele Raganini
Assistant Director
Start Date: 3/30/2022
Personal Highlights
When I'm not working, I like to spend my time with my wife binging Netflix next to our cuddly English Bulldog, Mo. I love cheering on my soccer team Roma! I also enjoy playing tennis and taking neighborhood walks. My wife's sister lives in nearby Johnston with her family, and it's great being the fun Italian uncle to my two young nieces. I can't wait to get to know the Des Moines area and scope out the local Farmer's Markets as the weather gets nicer.
Taylor Brown
Culinary Conductor
Start Date: 7/21/2021
Personal Highlights
When I am not at work I spend time with family and friends. I enjoy being outside as much as possible and working and growing a vegetable and herb garden. I also love music and old movies.
Justin Richardson
Back Of House Executive
Start Date: 7/18/2022
Personal Highlights
I have a dog and I like to travel.