Tina White
Chief Operating Executive
Start Date: 8/18/2005
Angela Monfre
Assistant Chief Operating Executive
Start Date: 4/19/2013
Personal Highlights
When I am not at work, I am spending time with family and friends. My husband and I have two wonderful children, Kelsey – 8 and Cal – 7, that keep us very busy in the various sports they are in. When we can, we enjoy camping.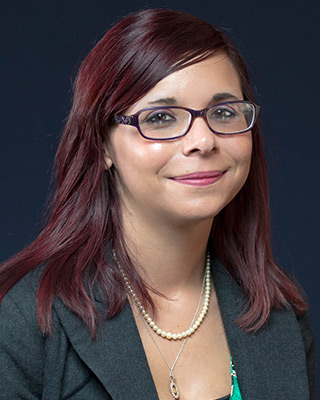 Arianna Davis
Sales Coordinator
Start Date: 9/13/2008
Personal Highlights
I started working for Heart of America when I was sixteen years old as a banquet server and breakfast attendant for the Radisson in Pewaukee (currently the Holiday Inn). When I turned 18, I moved up to working the front desk at the Comfort Suites in Pewaukee (currently The Wildwood Lodge). Over the years, I have worked in most of the departments within the hotel and fell in love with every aspect. For the past year I have worked as The Sales Coordinator for The Wildwood Lodge, booking meetings and small group blocks.  
Eliel "Levi" Torrijos
Executive Chef
Start Date: ???
Personal Highlights
When I'm not at work I spend time with my girlfriend Jaime. I love to cook home meals with her as well as dining in different restaurants. I spend the summer and sometimes winter playing soccer , watching tv cooking shows like chef Gordon Ramsay or chopped. I play videos games sometimes and like to attend music festivals like summer fest or state fair when possible.
Megan Patch
Catering Sales Executive
Start Date: 10/14/2019
Personal Highlights
On my days off you will find me outside in the yard working on my garden or some other project. I have 20 pet chickens. Sundays are for Green Bay Football! I love Wisconsin Summers with all of the festivals and fairs.
Sasha Aslanov
Maintenance Executive
Start Date: 11/13/2017
Personal Highlights
In my free time I love to spend time with my wife and kids. We do bike riding and play tennis. I love camping and hiking with my family. I like to visit Discovery World and different technological exhibits with my kids.
Mitchell Boville
BOH Executive
Start Date: ???
Personal Highlights
When I'm not working, I like to go golfing with a couple buddies, hiking, fishing, and spending time with all the animals at my house (2 cats and 2 dogs). Other things I do in my spare time is go to the gym and hang out with friends and family whenever the opportunity presents itself!
Amber Gaulke
Executive Housekeeper
Start Date: 5/16/1997